1972 Buick GS Convertible
Finally had a chance to get out and take some pictures of my completed 1972 Buick GS convertible. The restoration was long and painful so to see the final result and to drive it is excellent. The paint changes color depending on light, as you can see the harsh early morning light really brings out the gold. Also brings out hard shadows and washes out details so some edges look a bit off but its due to lighting more than anything else. Camera is Nikon D40X on auto, no editing of pictures. I will add more later to show details and other angles.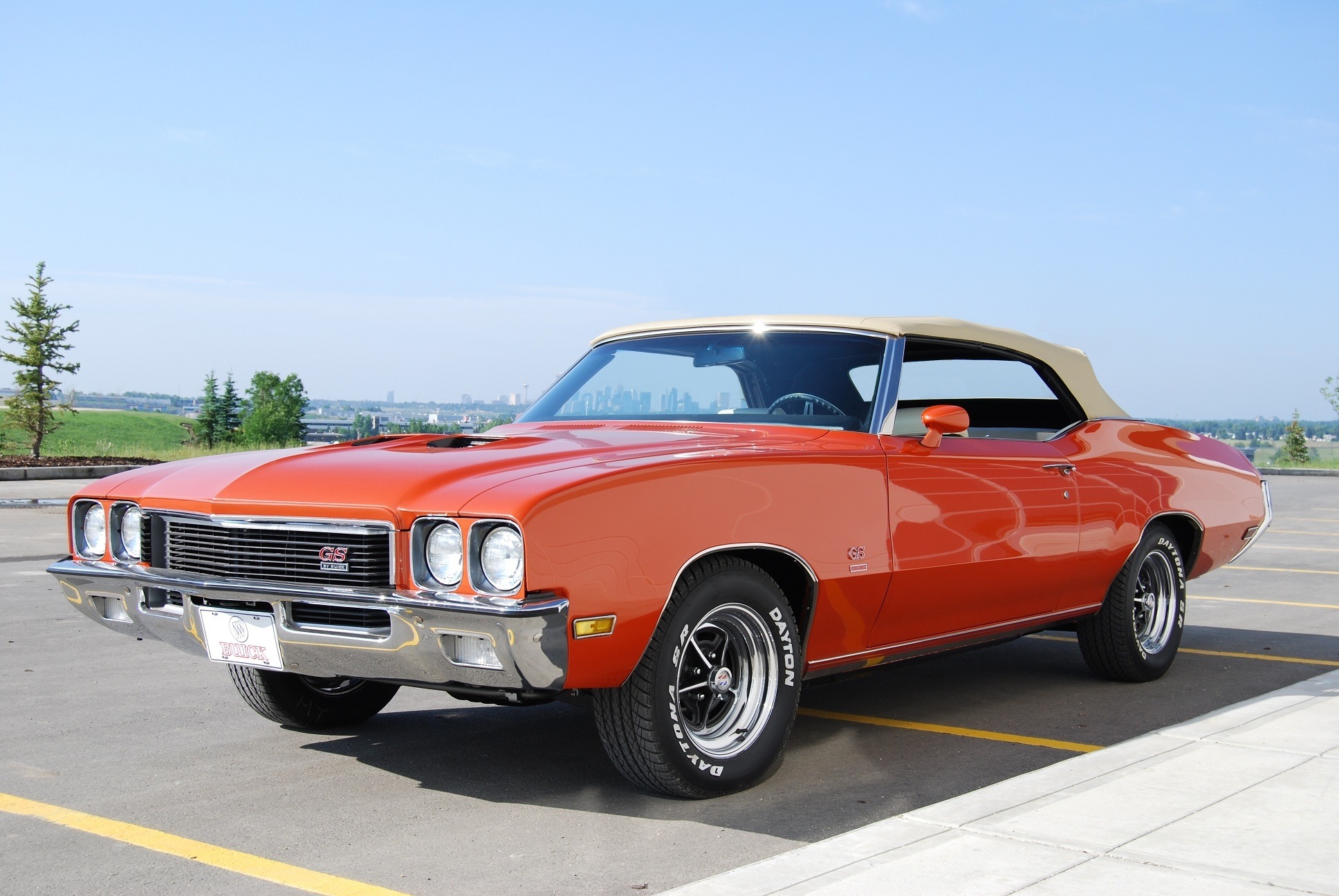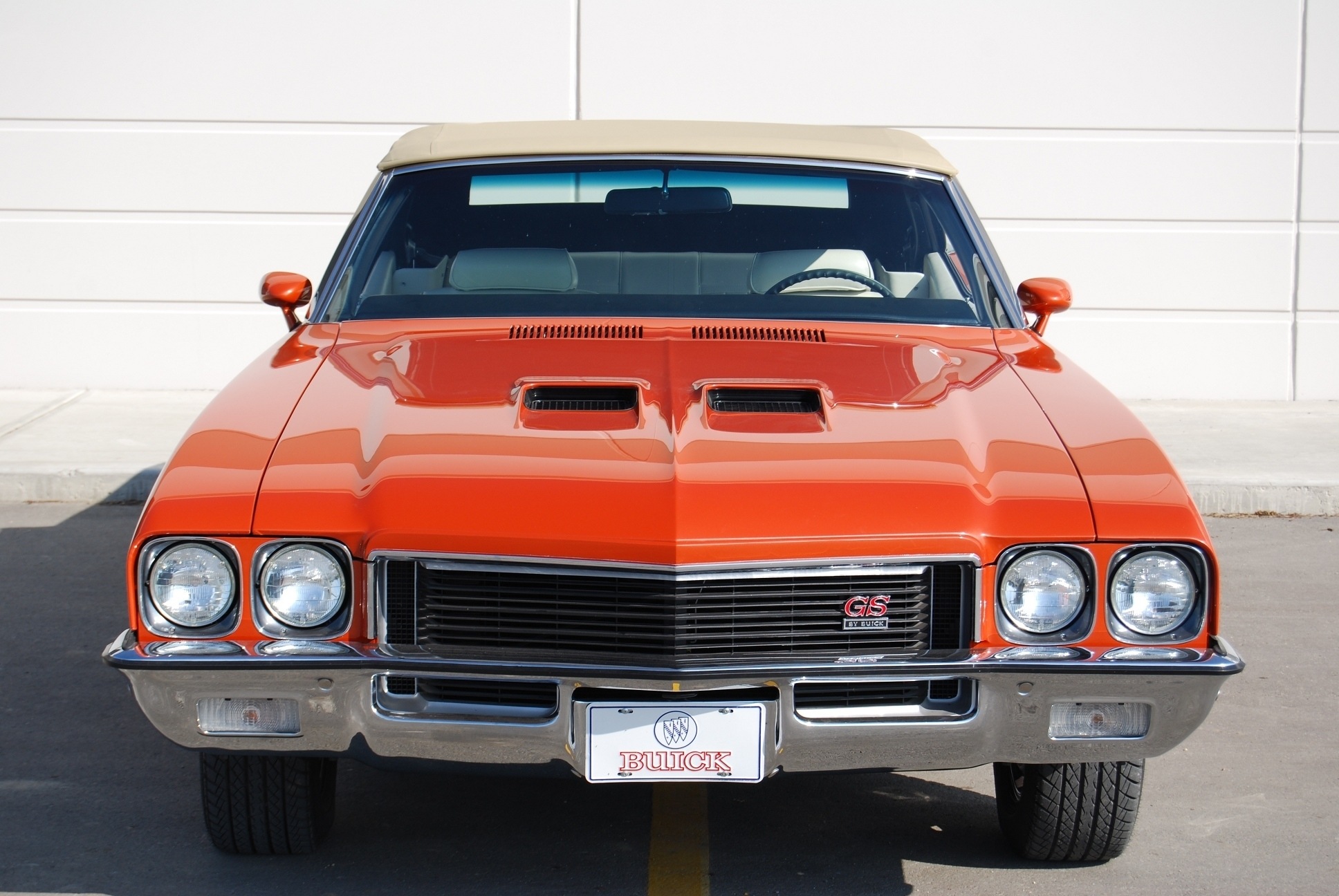 The following picture was taken on an overcast day, and also shows the new exhaust system by Gardner Exhaust. I am much happier with it overall, as still has nice tone and bass, yet once you hit 50 mph or so it just completely goes away and the car is silent except for wind. Very nice system to install, they build a fantastic product.. Note the double cut exhaust tips which is original to the 72 cars (this picture was edited to blur the licence plate). More to come.
Engine bay. Couple things to note for the purists, first being the hood hinges should be phosphate plated (gray)...I chose to paint mine and they are brighter than they should be. Rad hose is aftermarket. As far as I know, nobody make an authentic 1972 GS upper rad hose...you can get 70 and 71 with correct stampings, but not 72. There is no strap on the fan shroud for the upper hose, shroud is correct p/n yet no strap or hole (1971?) so I left it that way. Last one is the air cleaner. The debate has raged over the years whether they should be semi-gloss or gloss. I was actually chided for painting one gloss years ago on a previous car, and when I painted this one semi-gloss that was considered the correct sheen yet now it has become apparent that full gloss is correct after all...sometimes a guy should trust his own judgement! Over the years people paint things and even chrome them, often parts are baremetal, rusty or badly faded so hard to tell what is original. Oddly enough just a few months ago I aquired a well used 72 air cleaner, but it still had the sticker on the side and when peeled off it was definitely original paint and high gloss. Easy enough to repaint one day.
Once again, no editing of pic except to blank out licence plate. You can see how this color changes in the sun, and yes that is a glow on the road around the car.